The Cook Islands is the most pristine and beautiful island that I have been to up until now. Located in the middle of the South Pacific Ocean, they are quite a trek for most travelers to get to. And, if you are not planning a trip there OR have recently been, you likely don't know much about it. Read on for ten interesting facts about the Cook Islands that will give you a glimpse of what this small nation is all about.
Pin Me for Later!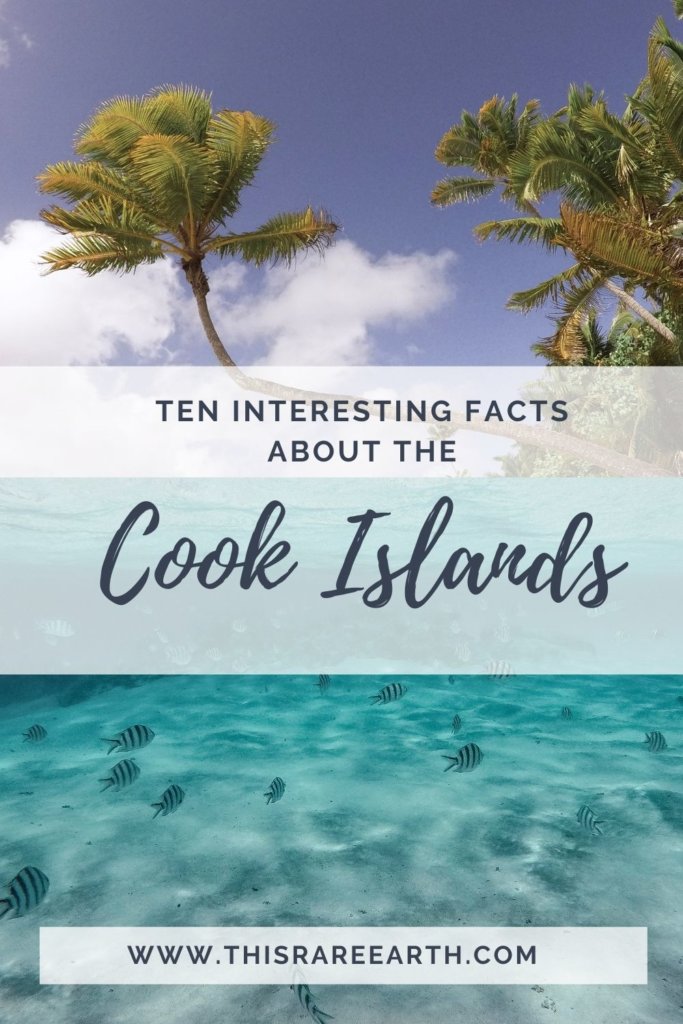 When I told friends and family that I was headed out for a trip to the Cook Islands, the general response was "Where is that?"
This collection of 15 gorgeous islands is in the middle of the South Pacific Ocean, with neighbors like Fiji and Tahiti not-so-nearby.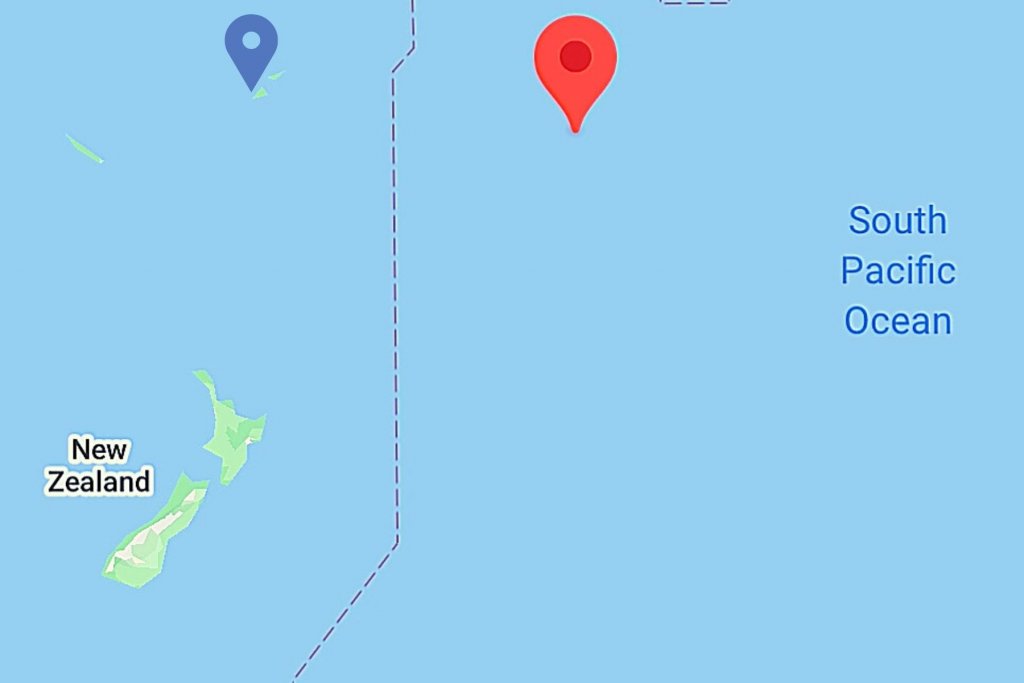 The Cook Islands are shrouded in a bit of mystery for most people – and that's if they've even heard of the country at all! After visiting the beautiful paradise, I am here to share the top ten interesting Cook Islands facts that I learned while traveling.
10 Interesting Facts About the Cook Islands
1. The official currency of the Cook Islands is the New Zealand Dollar
The Cook Islands is a self-governing nation, but the country remains in a free association with New Zealand. This means that while the Cook Islands runs it's own domestic government, it also relies on New Zealand for defense and foreign affairs.
Cook Islanders are automatically citizens of New Zealand and can freely live and work there. With this long partnership of sorts, the Cook Islands has come to use the New Zealand Dollar as their official currency. However, the Cook Islands has coins exclusive to their country and they are probably the coolest coins I've ever received!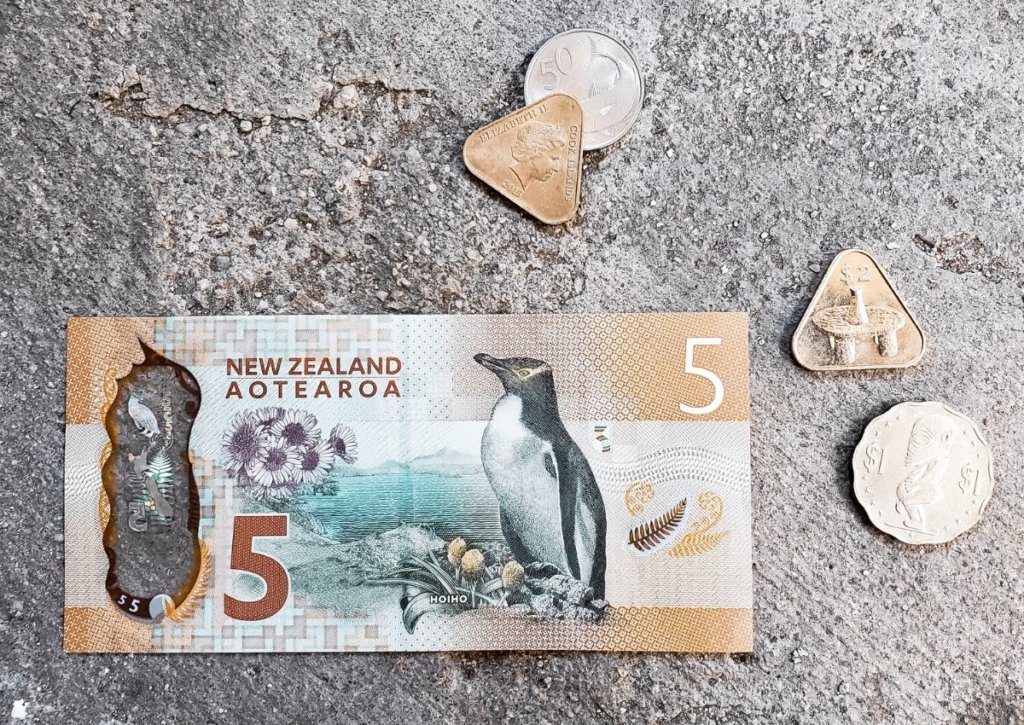 2. NO BUILDING CAN BE TALLER THAN A COCONUT TREE
I went on a solo trip all around Rarotonga and Aitutaki recently, and when a local told me about this law, he was not joking! As you drive or bus or walk around the island, you will quickly notice how low to the ground the architecture is.
I am fully supportive of this – it keeps the amazing ocean view visible and frankly helps to retain the Cook Island's charm. This is a bonafide government mandate that I never saw broken, and it may have become my favorite law in the entire world.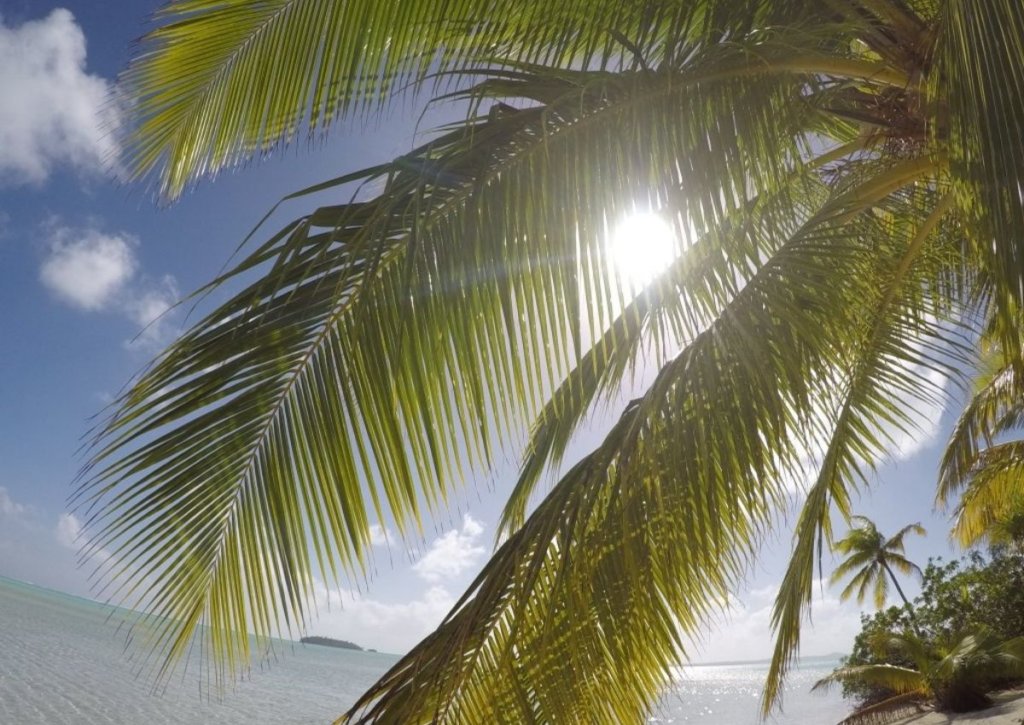 3. There are no dogs on Aitutaki
First of all, if you are debating on spending the money to head out to the island of Aitutaki, I have to tell you, GO FOR IT. It's the most stunning place I've seen yet on This Rare Earth (see what I did there?).
While I met random dogs here and there on Rarotonga, I only ever saw cats on Aitutaki. A local told me that there is not one dog on the island, and they plan to keep it that way. My understanding was that they didn't want strays running around, but whatever the reason, what an interesting fact! I guess cats rule on Aitutaki.
4. Captain James Cook Never set foot on the cook islands
The famous Captain James Cook, who was a British explorer and the first to map out the South Pacific, never actually set foot on the Cook Islands. Seriously. He simply sailed through and I guess he thought "Nothing to see here."
After originally being called the Harvey Islands, the Cook Islands got a rebrand when a cartographer renamed them to honor James Cook much later.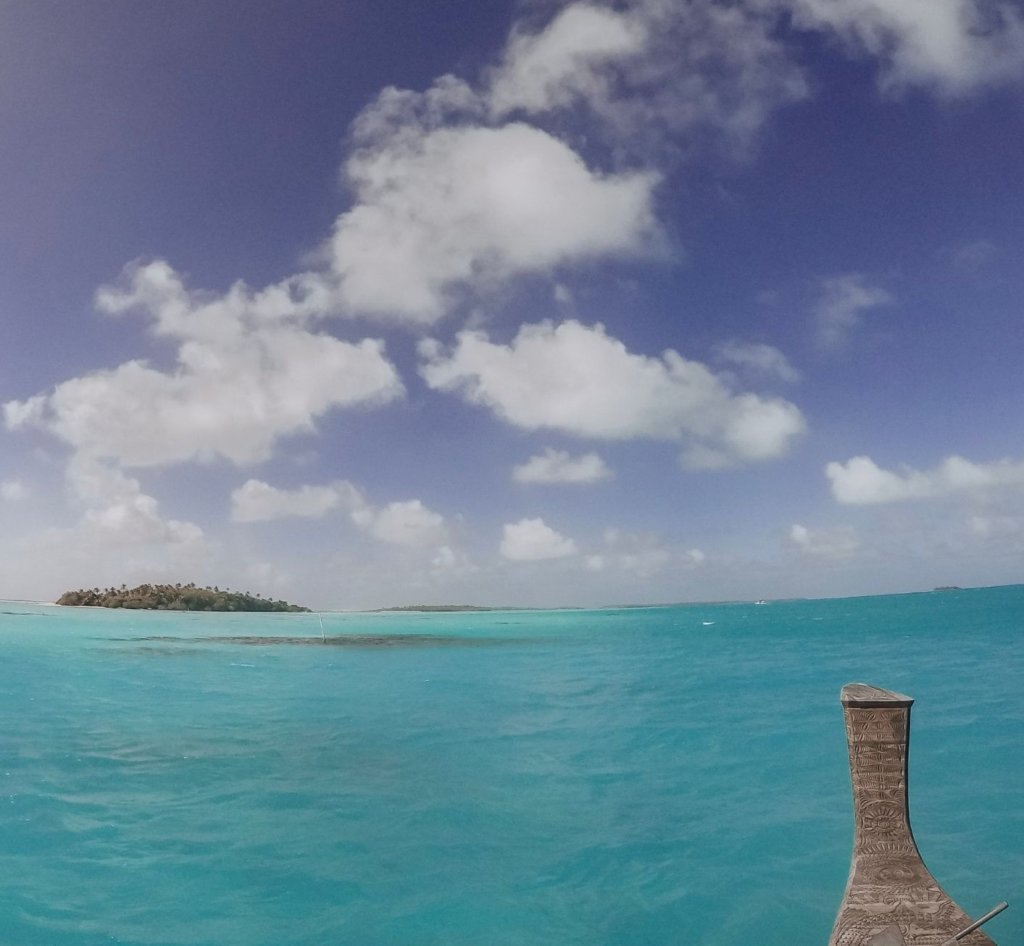 5. the cook islands has SUCCESSFULLY declined american fast food chains
There are exactly zero American fast food chains to be found on all 15 of the Cook Islands (okay, some of them are uninhabited, but still). Over the years, the restaurants have campaigned to open up franchises in the country but so far it's (thankfully) been a 'no'.
6. It is absolutely the most untouched slice of earth that I have ever seen
The shades of turquoise that you will see as you glide through various depths of ocean are stunning. STUNNING. It is a very different turquoise than I've seen in Southeast Asia, or the Caribbean, or Central America. Even Zanzibar couldn't compete! It was unreal.
The crystal clear waters and pristine beaches absolutely blew my mind. I can't think of one other country I've been to that I didn't see plastic water bottles strewn about or a stray piece of trash near the ocean. The Cook Islands provides such a paradise.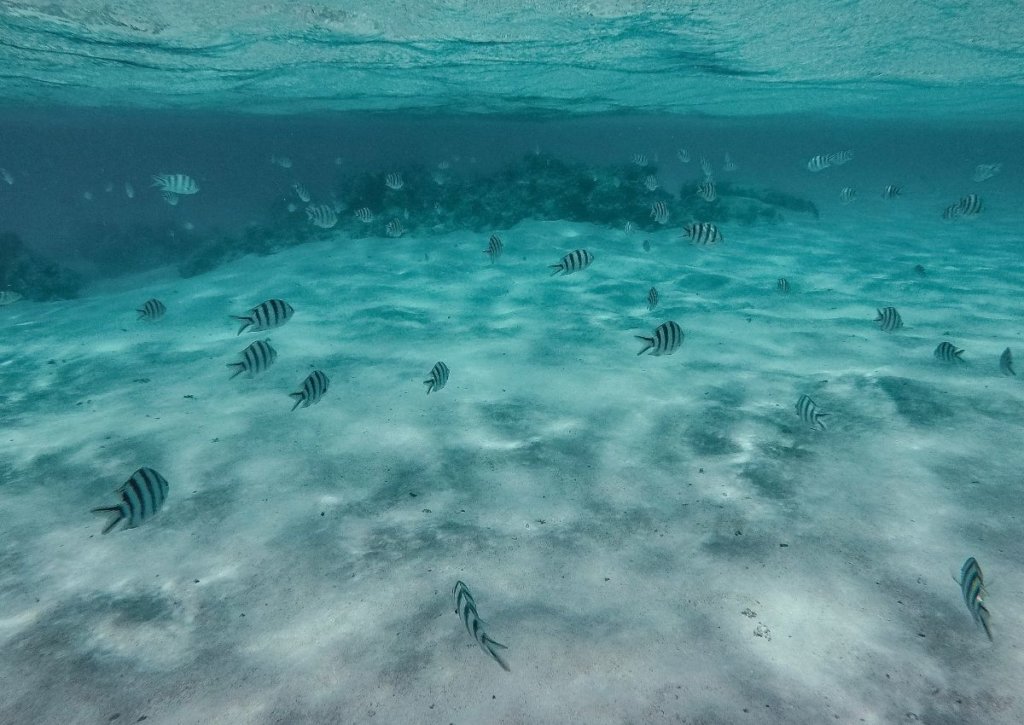 7. Every Single Child Learns to sing and dance
Yep, the Cook Islanders are very proud of their traditions and culture. It is mandatory that every child on the island takes classes in such art forms – and I experienced evidence of this on my Vaka Cruise.
Every single crew member on the boat played an instrument or sang – which was an incredible element that truly made the atmosphere magical. I wish the arts were taken half as seriously in the United States!
8. You cannot buy a house in the Cook Islands
Land is passed down through the family, from generation to generation. So there is no need to purchase a house or land there – you already own one! And one of my drivers pointed out that there were no homeless people at all on Rarotonga because of this.
It did leave me wondering about foreigners who want to move there after seeing the beauty firsthand…. can an outsider buy land and call the Cook Islands home? Hmm….
9. More cook islanders live in new zealand than on the actual cook islands
This one made me sad to learn, actually, because the beauty of the Cook Islands is so real, it's hard to imagine ever wanting to leave. But, for economic reasons, or for education, young Cook Islanders leave their beautiful country for other opportunities abroad.
10. You can have the beach all to yourself on the cook islands
Can you believe that only around 2% of the annual number of visitors to Hawaii make it to the Cook Islands each year?! I believe it! I visited the Cook Islands during May and though this is technically the start of the peak season, I was never in a crowd of any kind.
One could easily walk and find empty beaches to read on or corners of the jungle to explore solo. There is plenty of space to relax and breathe.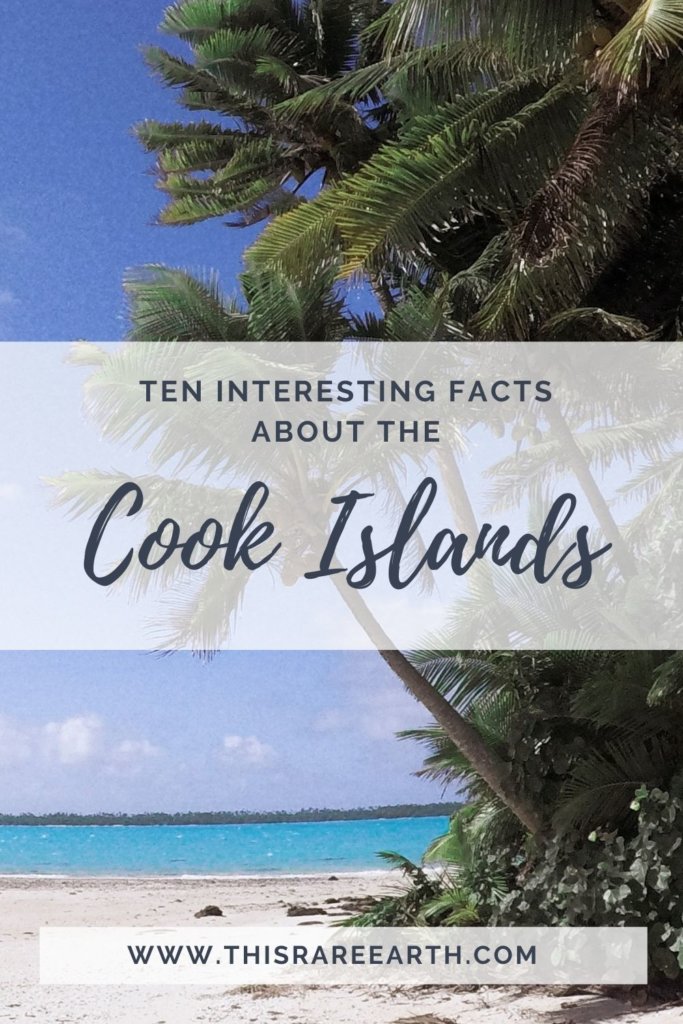 Just thinking about all of these interesting cook islands facts has got me dreaming of going back soon…. It's a true paradise like I have never seen previously. I highly recommend you take this newfound knowledge of these obscure islands and see them for yourself! You won't regret it – I promise!
Check out my Cook Islands itinerary- click here!
Did you find any of these facts surprising?
Have you been to the Cook Islands? Let me know below!