This Moorea and Tahiti Packing List will provide you with what to pack for a Tahiti and French Polynesia vacation. We'll cover what to wear in Tahiti, what to leave at home, and everything you need for beach lounging, hiking, and more. Let's go!
Pin Me for Later!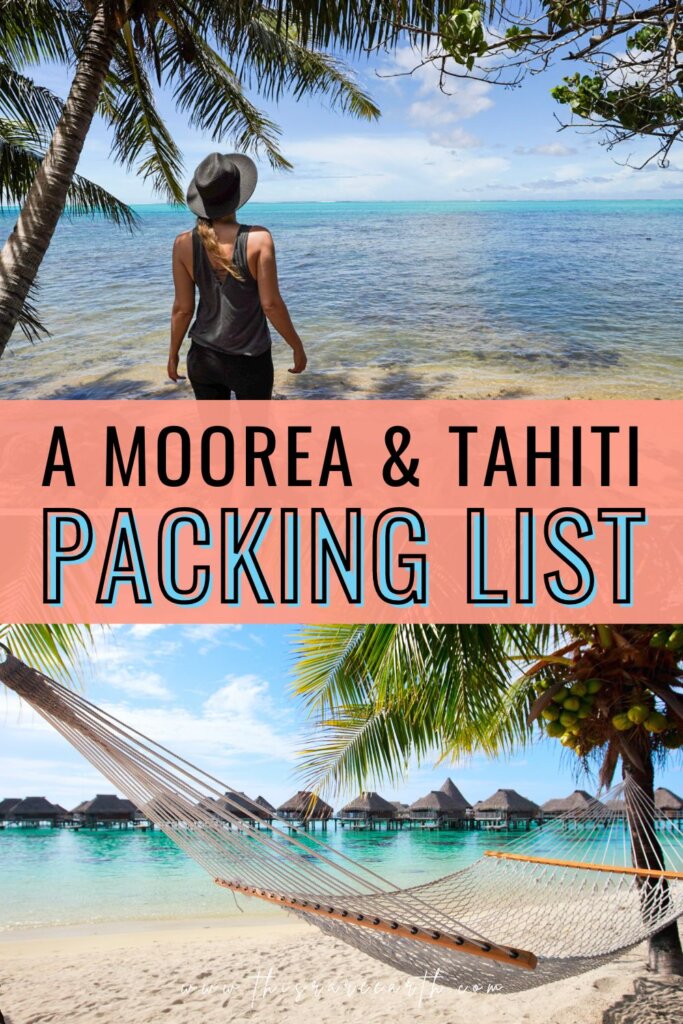 French Polynesia is a true paradise. The glimmering blue water, the lush green palm trees, and the laid back island life don't disappoint. It's hard to have a bad time in Tahiti!
One thing that can ruin your trip? Not packing the correct essential items.
You could end up wasting time and money trying to replace what you forgot, and trust me – French Polynesia is not cheap.
So, to avoid that headache and instead have a carefree and fabulous time, this Moorea and Tahiti packing list will lay out the exact items you need for hiking, beach-ing, and more.
You May Also Like: The Best Things To Do in Moorea, French Polynesia
What to Pack for Tahiti and Moorea
French Polynesia has a hot, humid, and tropical climate. Year round, you will encounter warm temperatures and lots of sun. And did I mention the humidity?
No matter what time of year you plan to visit Tahiti, the climate will range from a low of 71°F (21°C) to a high of 95°F (35°C.) The trade winds coming off of the Pacific Ocean bring a refreshing breeze in, even on hot days.
This Tahiti and Moorea packing list will focus on what to bring for beach days, what to wear hiking, and what to wear around town. These are the most popular things to do on the islands.
Let's get to it!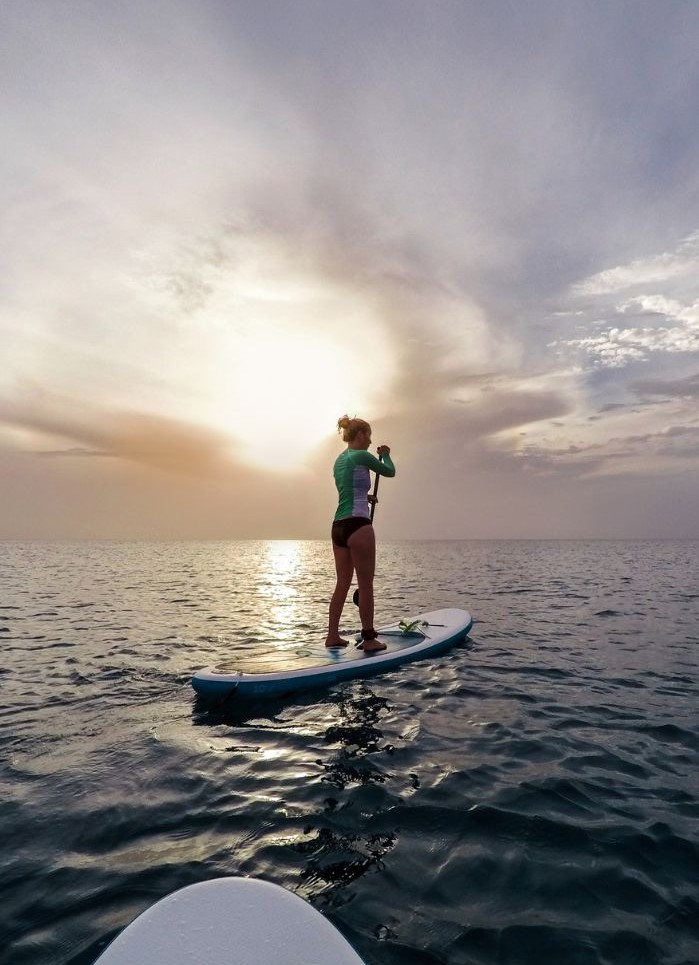 1. What to pack for beach days:
No matter which island you are choosing for your beach day, this list applies! The clear water is perfect for snorkeling and the bright sun is perfect for lounging.
You May Also Like: Coco Beach, Moorea: A Complete Review
You May Also Like: Is Tahiti Safe? Solo Female Travel Tips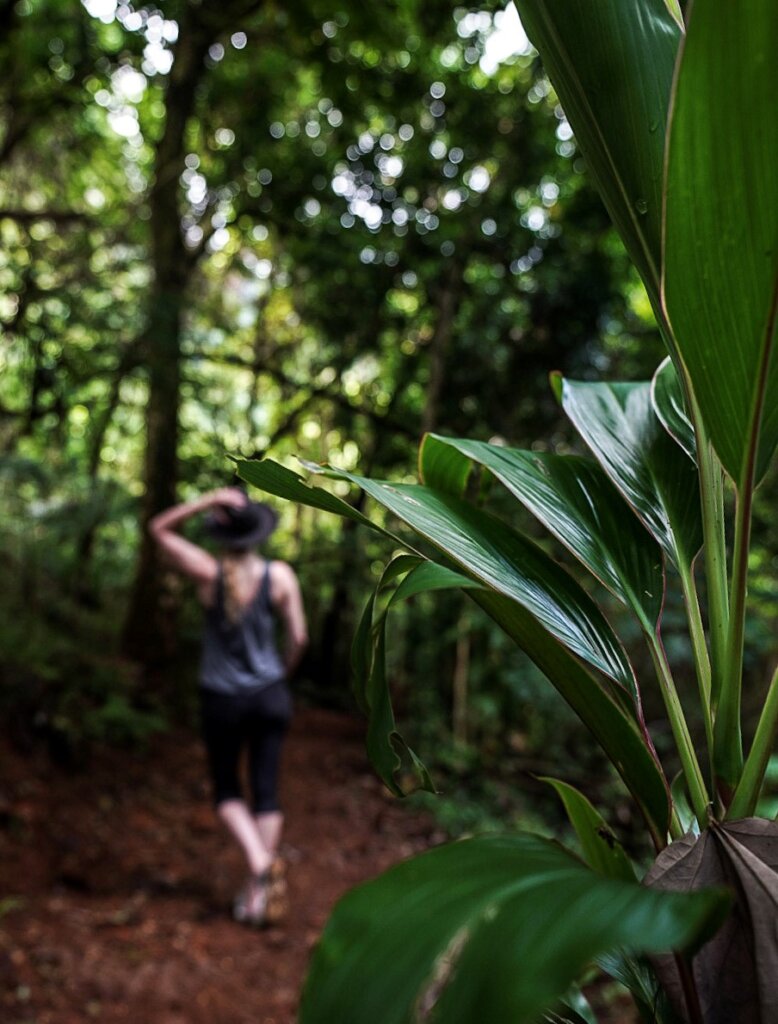 2. What to pack for hiking:
Remember, the weather here is hot and humid. You do not need any heavy jackets or warm layers here, even in the winter.
Rather, when hiking here, you need light and loose clothing that can breathe and super rugged footwear. Trails on Tahiti and Moorea are often wet and slippery. Read: tropical.
So here is all the hiking gear to add to your Moorea and Tahiti packing list! I personally used everything listed here in French Polynesia.
You May Also Like: Tahiti vs Moorea: Which is Better?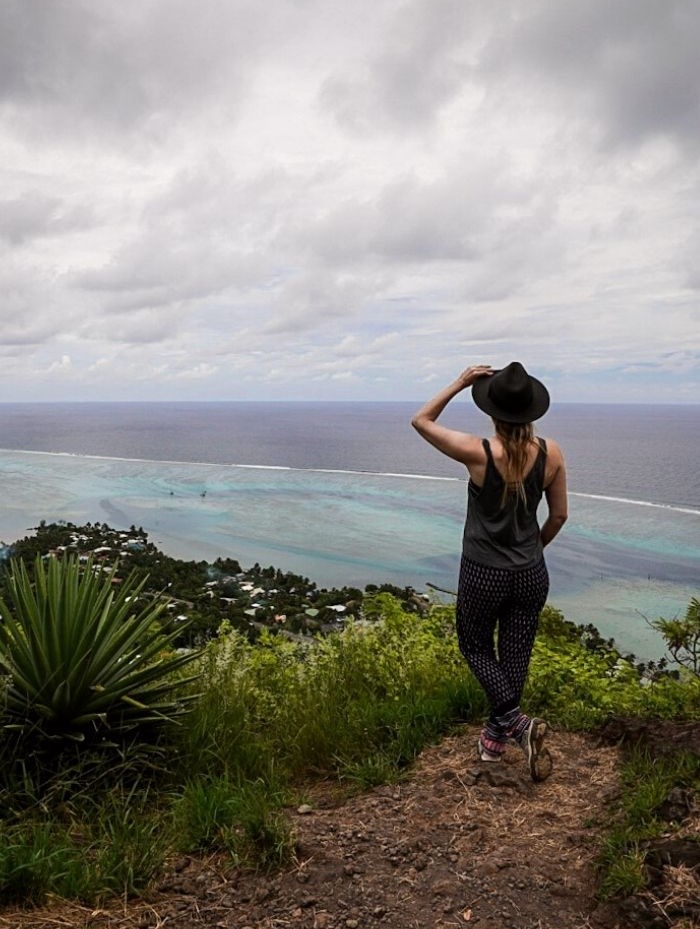 What to pack for towns and activities:
Anytime you are out and about in French Polynesia, you want light and breezy clothing. Think breathable and airy pieces.
While you can take that in any direction or style that you prefer, I will list a few of my favorite items below.
FAQ's for your Moorea and Tahiti Packing List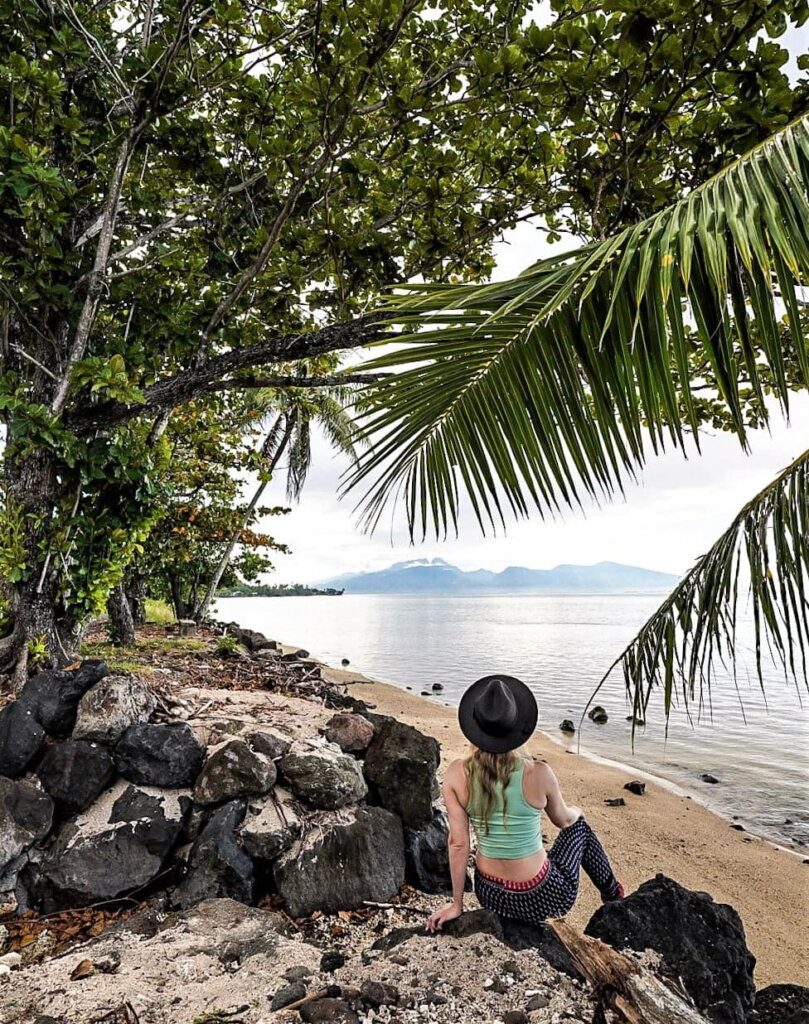 What can you not bring to Tahiti and Moorea?
The following items are strictly prohibited from import into French Polynesia: live animals, plants and flowers, fruits, weapons, and narcotics.
What is the dress code in Tahiti?
When packing for a trip to Tahiti, focus on light, breezy, and comfortable clothing. French Polynesia is hot and humid, so flowy is key. The dress code is very casual, though anyone staying at luxury resorts may prefer to pack a few "formal" items.
What should I pack for a Tahiti cruise?
All of the items listed above are equally useful for a Tahiti cruise. Pack sunscreen, wide brimmed hats, sunglasses, swimsuits, light clothing, and a foldable rain shell. More details (and items) are listed above, in detail.
***
And there you go! All of the items listed above are my French Polynesia essentials that earned a spot on my very own Moorea and Tahiti packing list. I found each of them to be necessary, helpful, and worth the space in my luggage.
Did anything on this list surprise you? Let me know below!
Pin Me for Later!